What is a Certificate of Destruction?
A Certificate of Destruction or CoD:
Legally ends your responsibility for your vehicle from the time of issue.
Can only be issued by an ATF -Authorised Treatment Facility (a permitted scrapyard).
Marks your vehicle as scrapped on the National Vehicle and Driver File (NVDF).
Are only issued for M1/N1 vehicles.
Top Tips
Proof of vehicle ownership is required e.g vehicle log book and/or ID.
If you have more than three whole calendar months remaining on your tax disc you can claim a motor tax refund (Form RF120).
You should always get a CoD or the vehicle ownership transferred. Without this, you as the registered owner still have responsibility for the vehicle.
Only manual/paper CoDs can be issued for UK/EU registered vehicles. It is the responsibility of the owner to inform the relevant authority in the Country of registration that the vehicle has been scrapped.
What does a CoD look like?
A CoD can be issued manually or electronically. A sample of both versions can be seen below.
A CoD issued electronically:
The ATF enters the vehicle details onto an online system.
The registered owner will receive a printed CoD a couple of weeks later from the NVDF.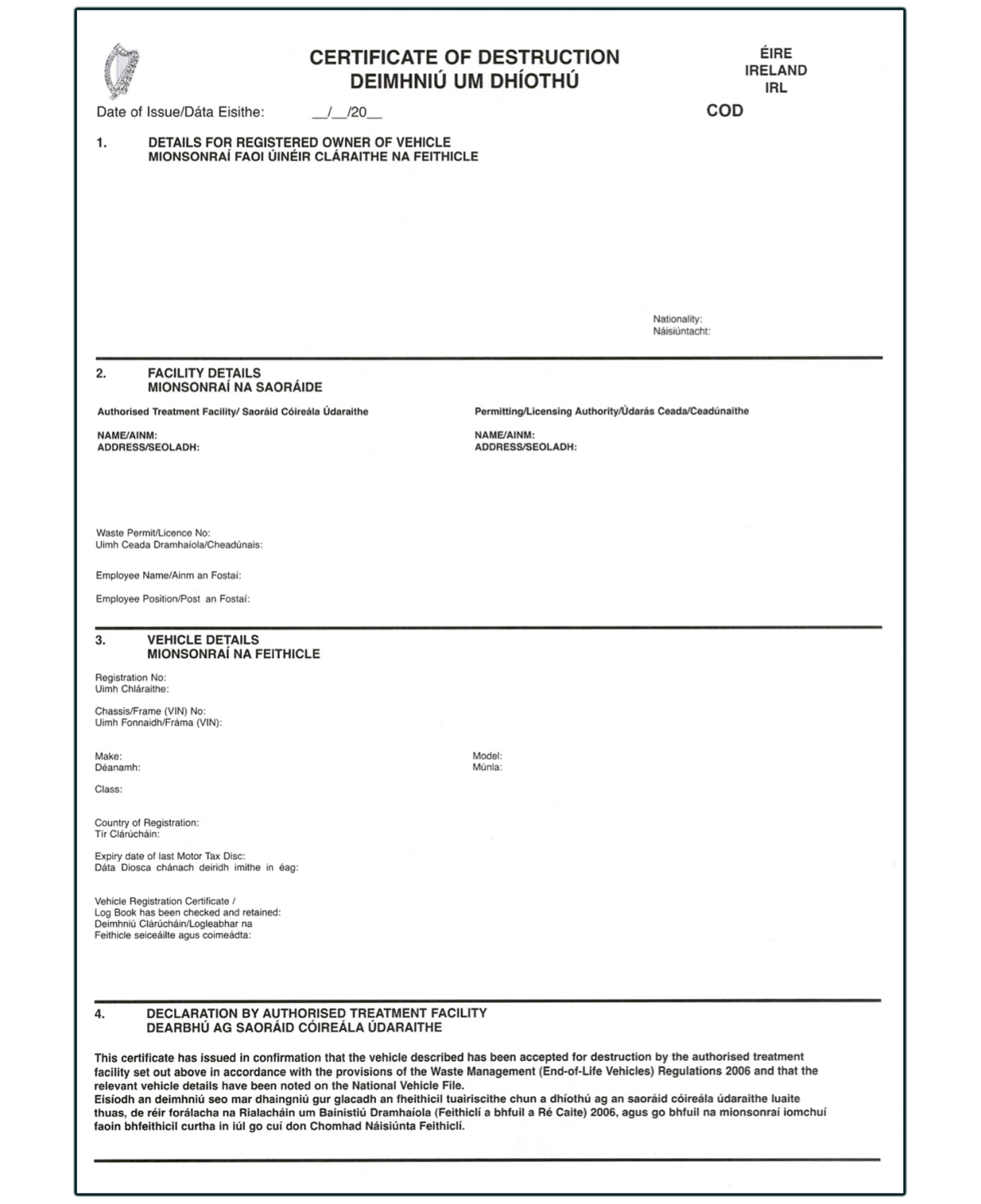 A CoD issued manually:
The ATF completes the paper form in triplicate with one copy provided to the person depositing the vehicle at the ATF.