About ELVES
What is ELVES?
ELV Environmental Services CLG
ELVES is the compliance scheme for End-of-Life Vehicles (ELVs) in Ireland. ELVES is a non-profit company set up by vehicle manufacturers to help deliver on their obligations under the European Union (End-of Life Vehicles) (Amendment) Regulations 2016.

ELVES mission is to improve the processing of scrap cars and small vans to help Ireland meet the 85% reuse and recycling and 95% reuse, recycling and recovery rates for End-of-Life Vehicles.

ELVES received approval to operate as the compliance scheme for the vehicle sector from the Minister for Climate Action, Communications and Environment from the 1 January 2017.
Did You Know ?
Scrap cars and vans are also called End-of-Life Vehicles – ELVs for short
In 2019, Ireland recycled, reused or recovered 95.21% of its End-of-Life Vehicles
The targets for 2015 onwards are to recycle, reuse or recover 95% of End-of-Life Vehicles
ELVES Network of Recycling Facilities
The ELVES Network of recycling facilities consists of over 60 Authorised Treatment Facilities (ATFs) all around the country. These permitted scrapyards will take back your old car or small van for free (you may even receive money for it), will issue you with a Certificate of Destruction, ending your responsibility and will then recycle your vehicle. Over 75% of Certificates of Destruction issued in Ireland are done so though ATFs in the ELVES Network.

ELVES record and validate the Network's reuse, recycling and recovery data. ELVES also works with metal recyclers, further downstream, to ensure the reuse and recovery rates for ELVs accepted by our Network are met. The ELVES ATF Network has met the 85 and 95% reuse, recycling and recovery targets every year since our approval on 1 January 2017.
​​​​​​​
ELVES' work to improve recycling rates, significantly contributes to the improving national reuse, recycling and recovery rates as reported by the Environmental Protection Agency.

Public Education and Awareness
A key part of the activities undertaken by ELVES is raising awareness about how to scrap a vehicle correctly, as well as where they can be taken to ensure they are properly recycled. ELVES do this in a variety of ways including advertising, promotion at events, social media and competitions.
Hughie our Heinkel, built in Dundalk in 1961, is our mascot car and is always a great hit at events. Meeting Hughie is a great way to get people talking about car recycling.
You can follow ELVES on Facebook, Instagram, Youtube and Twitter: @ELVESIreland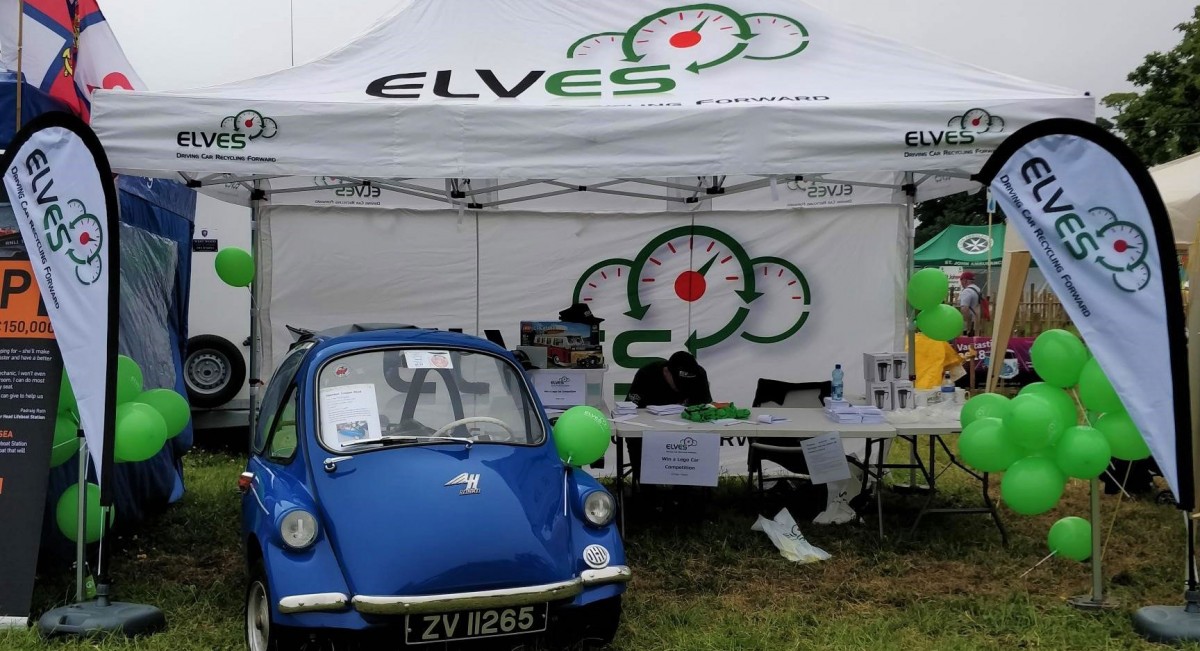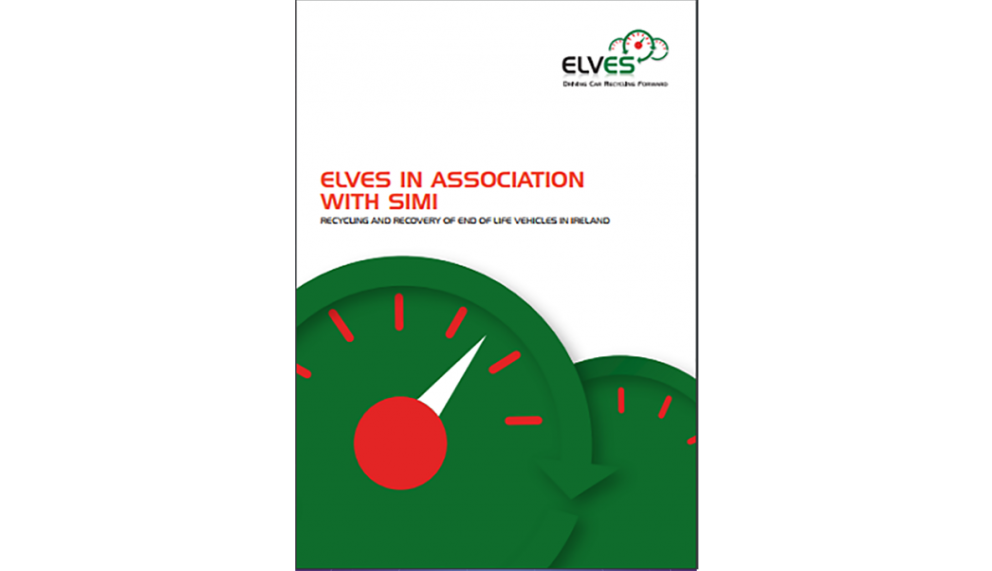 Increasing Our Producer Membership and Our Impact
ELVES is funded by its Producer members; professional importers of new and used vehicles. The more members that ELVES has, the greater the impact that it can have on the recycling of End-of-Life Vehicles in Ireland.
List of ELVES Producer Members
Find Out More About Our Achievements in Our Annual Reports: