ELVES becomes a Carbon Neutral Organisation
Posted in Category:
Company News
ELVES, Ireland's End-of-Life Vehicle compliance scheme, has recently achieved the internationally recognised Carbon Footprint Standard – Carbon Neutral Plus for the period 2019-2021. The carbon neutral certification was attained through Carbon Footprint Ltd and represents the achievement of a goal set by the ELV compliance scheme in 2021.

Lee-Jane Eastwood, Compliance Executive at ELVES said, "Equipped with these sustainability credentials ELVES is committed to remaining carbon neutral, not only by contributing to offsetting projects but by working to minimise emissions wherever we can in line with our goal of increasing the sustainability and circularity of our operations."

ELVES worked with Carbon Footprint Ltd to become carbon assessed through a review of the company's activities and energy use. Carbon Neutral certification was achieved through contributions made to QAS (Quality Assurance Scheme) approved global offsetting projects equivalent to ELVES' carbon footprint plus an additional 25%.

Recognising the importance of contributing to climate efforts locally as well as globally, ELVES is also supporting a native tree planting social enterprise here in Ireland, for an amount equivalent to their annual carbon footprint.

Ms Eastwood explained, "Whilst offsetting is vital, ELVES has also been proactive in making changes to reduce our organisational footprint. These changes have included an upgrade of office lighting to LED and 50% of our company vehicles are now fully electric. This year we will also benefit from the recent modernising of the office heating system.
"She continued, "This important step towards organisational sustainability comes on the back of the announcement that Ireland met and surpassed the ELV (End-of-Life Vehicles) targets for reuse, recycling and recovery in 2020, contributing to lowering the vehicle sectors CO2 emissions.

ELVES is already a national leader in supporting the recycling of the vehicles of the future. The Electric ELVES programme has collected over 160 electric and hybrid vehicle batteries and modules for recycling since 2018 and has trained over 165 ATF staff in the safe handling of electric vehicles when they reach End-of-Life.

"Ultimately, we hope that for every organisation that reviews its operations in this way and achieves carbon neutral credentials, others will be encouraged to look at their own impact on the natural environment and to find ways to reduce, as well as mitigate, the negative effects of their activities." said Ms Eastwood.

ENDS
NOTES

Carbon Footprint Ltd is a sustainability and carbon management specialist company which helps businesses to reduce emissions, operating costs and develop sustainability credentials.
www.carbonfootprint.com.

The offsetting projects supported by ELVES through Carbon Footprint Ltd are VCS (Verified Carbon Standard) certified renewal energy projects in developing countries. These not only supplant fossil fuel use, but also provide local community benefits such as employment, infrastructure and energy independence.

ELVES is also a supporter of Wolfgang Reforest, an Irish native tree planting social enterprise. The enterprise seeks to address the biodiversity and climate crisis by restoring some of Irelands diverse species woodland cover, one land parcel at a time. This year ELVES contributed to tree planting in the amount equivalent to our carbon footprint for a three-year period.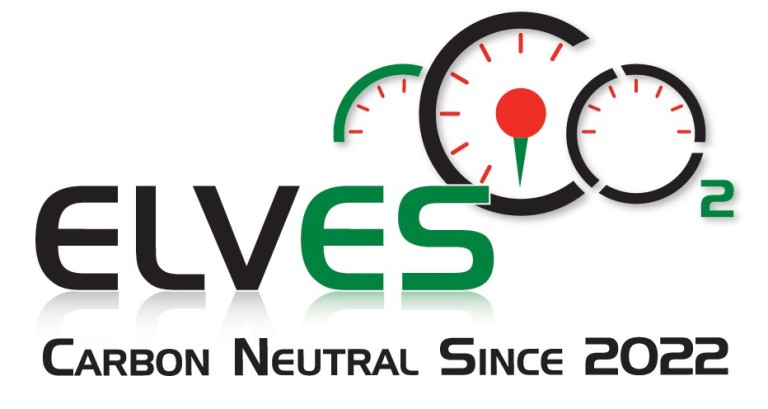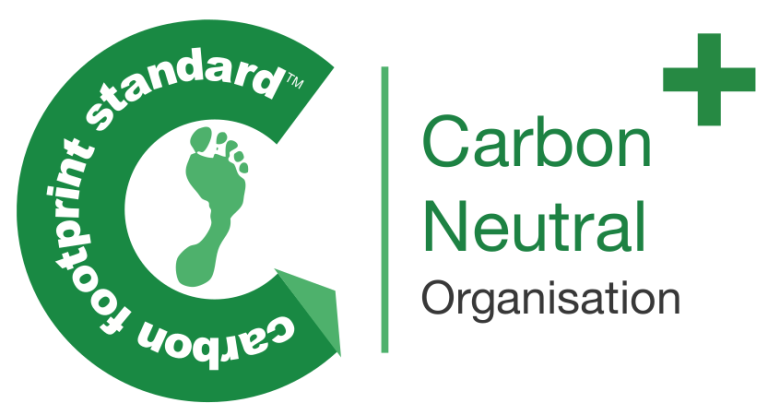 Posted on: Tuesday, 26 July 2022 | By ELVES
Back